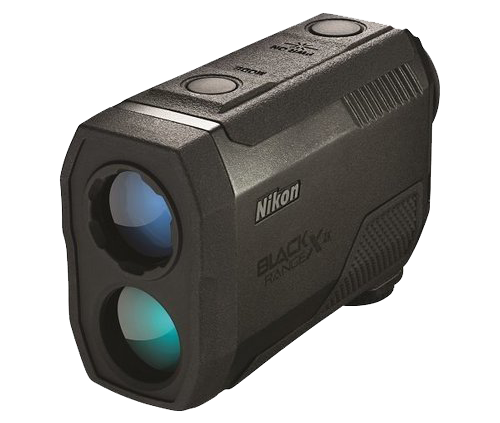 Have you ever wanted to range something long distance?  Well Nikon has just came out with the rangefinder that takes long range to the extreme.  The Nikon BlackX 4K Rangefinder!  Featuring Nikon's HYPER READ technology for shockingly fast, accurate measurements out to 4,000 yards, Black RangeX 4K's integral 6x monocular offers the bright, sharp view required for acquiring targets at extended ranges.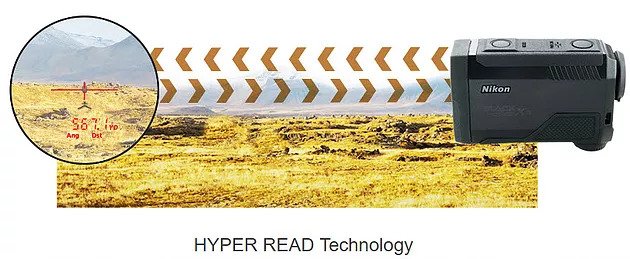 Extremely fast and accurate measurements, paired with precision, consistency, and a durable lightweight design, the new BLACK RANGEX 4K redefines pocketsized rangefinders. Delivering over two miles of ranging capability in the palm of your hand, this rangefinder will be at home in any long-range shooting kit.
The rangefinder offers a new high-visibility, crisp red OLED display provides ideal contrast on all types of targets and provides either automatic or five stages of selectable brightness.  BLACK RANGEX 4K's uncluttered reticle display is designed with a small "gap" in the center of the crosshair to enable acquisition of smaller targets at extreme ranges.  The optic's 3.5mm exit pupil provides the light gathering needed for varying light conditions. The unit's 18mm of eye relief makes the RANGEX 4K functional both with or without shooting glasses.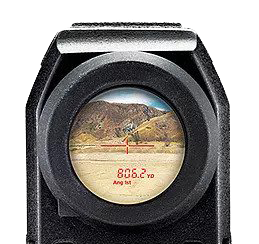 The Nikon Black RangeX 4K integrates Nikon's ID (incline/decline) Technology to take the angle out of your shooting equation, providing you with the true number needed to make your shot.

It also offers the ability to switch between First Target Priority Mode (provides reading of the closest target) or Distant Target Priority Mode (provides range to the furthest target through clutter, branches etc.)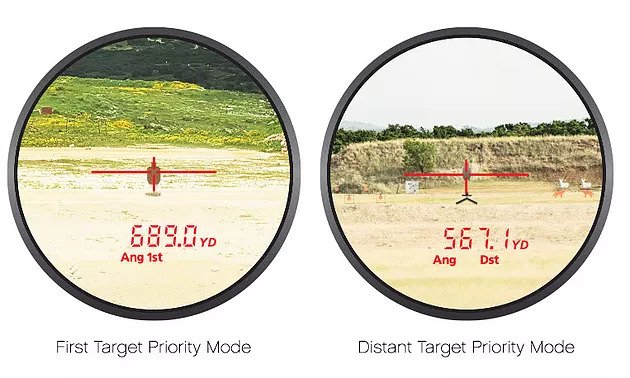 Not only is the Nikon Black RangeX 4K very compact and lightweight for a 4,000-yard rangefinder, (4.3" x2.9" x1.6" and 6.3 ounces), it is also waterproof* and fogproof and backed by Nikon's 5 Year Warranty.  Battery chamber is rainproof.
Nikon Black RangeX 4K Rangefinder Specifications: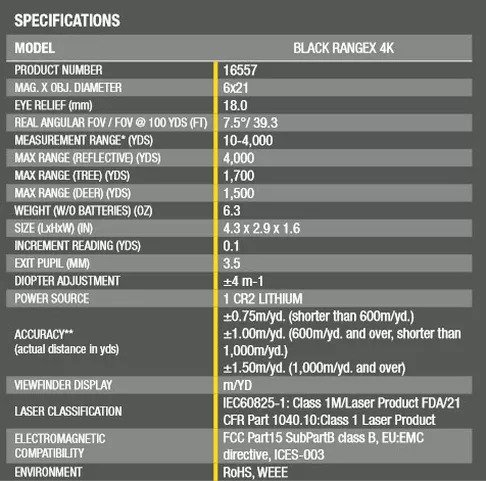 To learn more about the Nikon Black RangeX 4K rangefinder or any other Nikon products, check us out at www.theopticzone.com.
https://theopticzone.com/wp-content/uploads/2018/12/ezgif-4.png
500
500
Stone Road
https://www.theopticzone.com/wp-content/uploads/2018/10/The-Optic-Zone-For-All-your-Optic-Needs-Logo-2.png
Stone Road
2018-12-14 13:53:07
2018-12-14 13:53:07
Nikon's new Long-Distance Rangefinder, the Black RangeX 4K!